I'm going to take too long to write this. There's a few things that I'd like to mention here right now just to keep you updated about what I've been up to. Life has been the usual ups and downs, just like yours and everyone else's. I'm a year older now, 21. Perhaps 21 going on 13.
I'm glad that I have some pictures for you to see this time. I was hoping to show my readers. I'm not too sure if you still follow, since I haven't been in the best position to keep my blog updated. I had to go through bouts of tough situations in the past 2 months or so, but it wouldn't be the best thing to mention it here. I want to keep things "light and frothy", as Willy Wonka would say.
---
Travel
In May, my uncle's girlfriend, Ziza, and I went to
Genting Highlands
, Malaysia. A resort located about 1700m above sea level. It was a short weekend trip and we had a good time there despite the crowd. The bus ride took us about 7 hours, it would've been 3 hours by car. Our hotel room was very comfortable and I was smitten by the weather there. It would've been totally okay to stay outside all night and day taking in the fresh air. Breakfast was good too, but we made it quick since we wanted to avoid having to shove through the crowds just to get out of the hotel.
There isn't really much to do outdoors at the resort, besides being at the outdoor theme park. Most of the entertainment are indoors. We started out very early in the morning, we headed to the outdoor theme park at 8am. We were there until 3pm, almost killing ourselves with rides we never in our lives would dare take. One particular roller coaster ride had me thinking about Final Destination. Grotesque.
At the indoor theme park we went to a snow chamber and a haunted house. Being in fake -8
o
C was very, very good. I could just live there forever if it wasn't for a couple of guys working there who were practically flirting with me. The haunted house on the other hand was a good idea in the first place, but once we were there we realized that it wasn't. I mean, I wanted to see Van Helsing, but I only saw Dracula's 3 'wives' or Vampires, and Frankenstein. The rest were just... stupid cheap rubber monster masks and pointless white sheets. Nonetheless I remember laughing the moment we were out of there, because Ziza's glasses were desperately trying to figure out where on her face they are supposed to be.
On the cable car ride the next early morning, we enjoyed a very good view.
---
Medan
, Indonesia was my next destination came June. I was there for a week, almost. I went with my family and some of my relatives, visiting some of our family friends over there and for shopping. For me, I only needed to go somewhere else, anywhere so long as it's not here. The best part? Being on the plane, and being at Lake Toba (Google it to find out what a great history it has). Definitely the kind of place for Geography fanatics like me.
Me and my step-dad onboard a Silkair.
I didn't do much shopping, but I had an interesting time visiting the markets and getting to know what the culture is like. The roads are crazy, always have been, always will be. Not for infinite amounts of money would I ever drive there. At a local market where it was supposedly a heaven of traditional materials, clothings and what-nots, I blacked out because of the unbearable heat and (serious) lack of oxygen. I just couldn't breathe. But it was nevertheless still an experience, although one I wouldn't want to exactly go through again.
Lake Toba was a very interesting place to be at, I'd say that again. Being about 900m above sea level it wasn't as cool (temperature-wise) as Genting Highlands, but it was definitely a lot better. The view was amazing. The people were strange but accommodating, and what makes shopping so good is that you can haggle even if the price you are asking for doesn't make any absolute sense, hehe.
The hotel though was not such a comfortable place. The beds looked like they have been slept on for 100 years. Power kept cutting out, and it happened once when I was taking a shower. All of a sudden it was total pitch darkness and the only sound you can hear is your heartbeat. Freaky. I had to fumble around just to find my towel, and when I wanted to get out of the toilet I realized that the skeleton key wedged in the old wooden door wouldn't turn! Ah. If I hadn't taken electricity for granted (and I shouldn't have in a third world country), I wouldn't happily lock myself in the toilet. But the lights came back on just in time before I could willingly panic. Anyway...
Sunset at the lake.
In love with the waters.... :)
Children at play on the shore.
View from my hotel.
A fisherman just going about his routine.
Fish farms.
Shopping.. mmm
More shops.
View from a place called Brastagi.
---
Home
I have been home since then, in a sense that it won't be too soon until I travel again. Soon, still, but not until next year I believe. After traveling I was home and a few weeks later I'm back to working again. It was tough trying to get used to it once more - this routine we all go through against our will only because we have no other choice. Nevertheless I'm alright with it so far. I will have my stumbling days but what better way to appreciate yourself when you finally do get things right, right?
I've also been reading a lot lately, mostly books on religion and literature. As usual I prefer the thought-provoking issues that I care about.
I also compiled my own poetry chap book. It isn't a complete collection, there are only 25 poems of which I have chosen out of the hundreds that I have written over 2 years or so. Most of them were crap, I would say. But the ones I kept are the ones that inspire me. Perhaps I will write more poems soon, but until then we shall see. I'm happy with this, because my poems don't have to be in lose pieces of paper or in torn notebooks anymore.
In the past I have posted some of these poems here in my blog. If you'd like to read them, search "Poem" at the topmost left corner of this page.
The time I spent just being home was a good one. I didn't feel like it was wasted although that was what my mind kept wanting me to believe. What's clearer anyway is the fact that I needed it so badly. And things that begin must end. I will have my days again when I could spend just being home, reading, keeping busy with anything even if nothing is the best thing I could come up with :)
"Rose in the Rain"
Potential Günter Grass fan.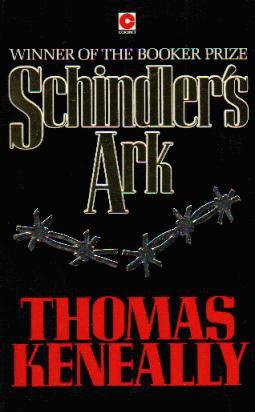 What I'm reading this week.
---
August 13, 2008
You must be wondering why I didn't mention my birthday, but I had to save it for last. It was just another day for me, too bad it falls in the middle of the week and most of my day was spent at work.
Waking up was good, I had more than enough sleep last night (on purpose). The day didn't pass too quickly, I was only looking forward to the end of the week. I was planning for an interesting birthday party a year ago, for this weekend. It's only something in my mind though, I wanted it to be dark-themed, dark music, delicious food that looks totally scary and disgusting, decapitated Barbies hanging everywhere, and more. But I'm not going to have such a thing. Because who the heck am I supposed to invite that's gonna enjoy something like that, I thought. Probably just me. So it was good while the so-called plan lasted. Come to think of it, I'm the kind of person who's more likely to celebrate her birthday alone and enjoy it a lot more, haha, you all know me. But hey, it is undoubtedly delightful to know that there are people who I mean a lot to and who means a lot to me too.
It's only been 21 years since I was born.
Thank you for the cards (and the e-card, Michael). And Shida, she wrote the biggest birthday message on the wardrobe mirror for me this morning with a black whiteboard marker. Tsk. It was the mirror that fell on my toe about month ago... lovely.
Top-left, clockwise: From Michael's Mum and brother, from Manal, from my mum.
Happy Birthday to me,
Happy Birthday to me,
Happy Birthday to Ira Roslan who says her last name on the internet and hopes she doesn't get raped,
Happy Birthday to me :D